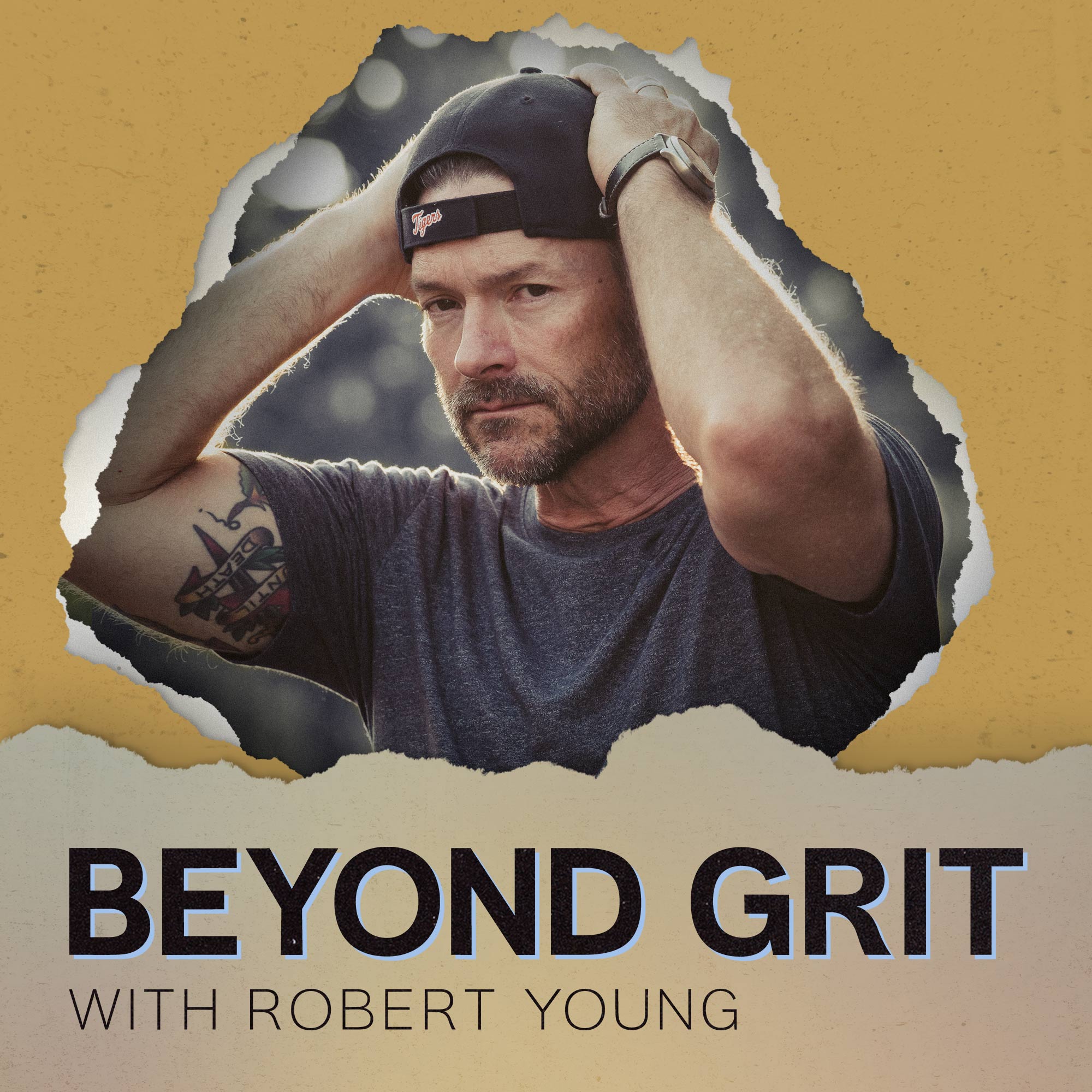 Beyond Grit digs deep into what makes people successful as well as the cost of success. You will hear behind-the-scenes stories about the peaks and valleys involved in relentlessly pursuing a dream. Nothing comes for free, there is always a cost and smarts alone don't guarantee success. It's a person's drive and determination, discipline and grit - that is the difference maker. If you've lived the journey or in the midst of it, you can't help but appreciate these extraordinary tales of success.log
Episodes
Wednesday Jun 16, 2021
Wednesday Jun 16, 2021
Jeremy Brown is a three-time Ironman finisher, marathon runner, kayak shark fisher, mountain climber – climbing the highest peak in the lower 48, the Mount Whitney Summit in California (14,505 feet); Most importantly he is a father, husband, coach, and friend who, in his own words, "lives life loud."  In this episode, Rob and Jeremy discuss self-development, self-reflection, the power of vulnerability, and how focusing on yourself, instead of worrying about others, will set you free.  Jeremy discusses how he craves experiences over material things and how rewarding it is to work hard and crush your goals.  This episode delves into the importance of cutting out negativity and negative people because who you surround yourselves with will determine the course of your life and future. For Jeremy Brown, it is extremely important to ignore all the many reasons telling you to quit, and instead, focus on those things that keep you going - quitting is never an option for this Mental Mastery coach.  Links to Jeremy's Mental Mastery YouTube Channel and Podcast can be found in the show notes.  You can find the book recommendations mentioned in the episode in the show notes as well.  Enjoy the show!
Books:
Greenlights by: Matthew McConaughey
https://www.amazon.com/Greenlights-Matthew-McConaughey/dp/0593139135
Daring Greatly: How the Courage to Be Vulnerable Transforms the Way We Live, Love, Parent, and Lead
by: Brené Brown
https://www.amazon.com/Daring-Greatly-Courage-Vulnerable-Transforms/dp/1592408419
How Bad Do You Want It? Mastering the Psychology of Mind over Muscle
by: Matt Fitzgerald
https://www.amazon.com/How-Bad-You-Want-Psychology/dp/1937715418/ref=sr_1_1?crid=W2979VZIL70N&dchild=1&keywords=how+bad+do+you+want+it+matt+fitzgerald&qid=1623292322&s=books&sprefix=how+bad+do+you+wan%2Cstripbooks%2C202&sr=1-1
The Missing – by: Olin Lester
https://www.amazon.com/Missing-Mecklenburg-Story-Olin-Lester/dp/B08D51CK28
Just Show Up: And Other Enduring Values from Baseball's Iron Man- Cal Ripken Jr.
https://www.google.com/url?sa=t&rct=j&q=&esrc=s&source=web&cd=&cad=rja&uact=8&ved=2ahUKEwjunOTpmYzxAhWVds0KHcAKB90QFnoECAgQAA&url=https%3A%2F%2Fwww.amazon.com%2FJust-Show-Up-Enduring-Baseballs%2Fdp%2F0062906747&usg=AOvVaw02KwmJmbKnN74iru9uAfiD