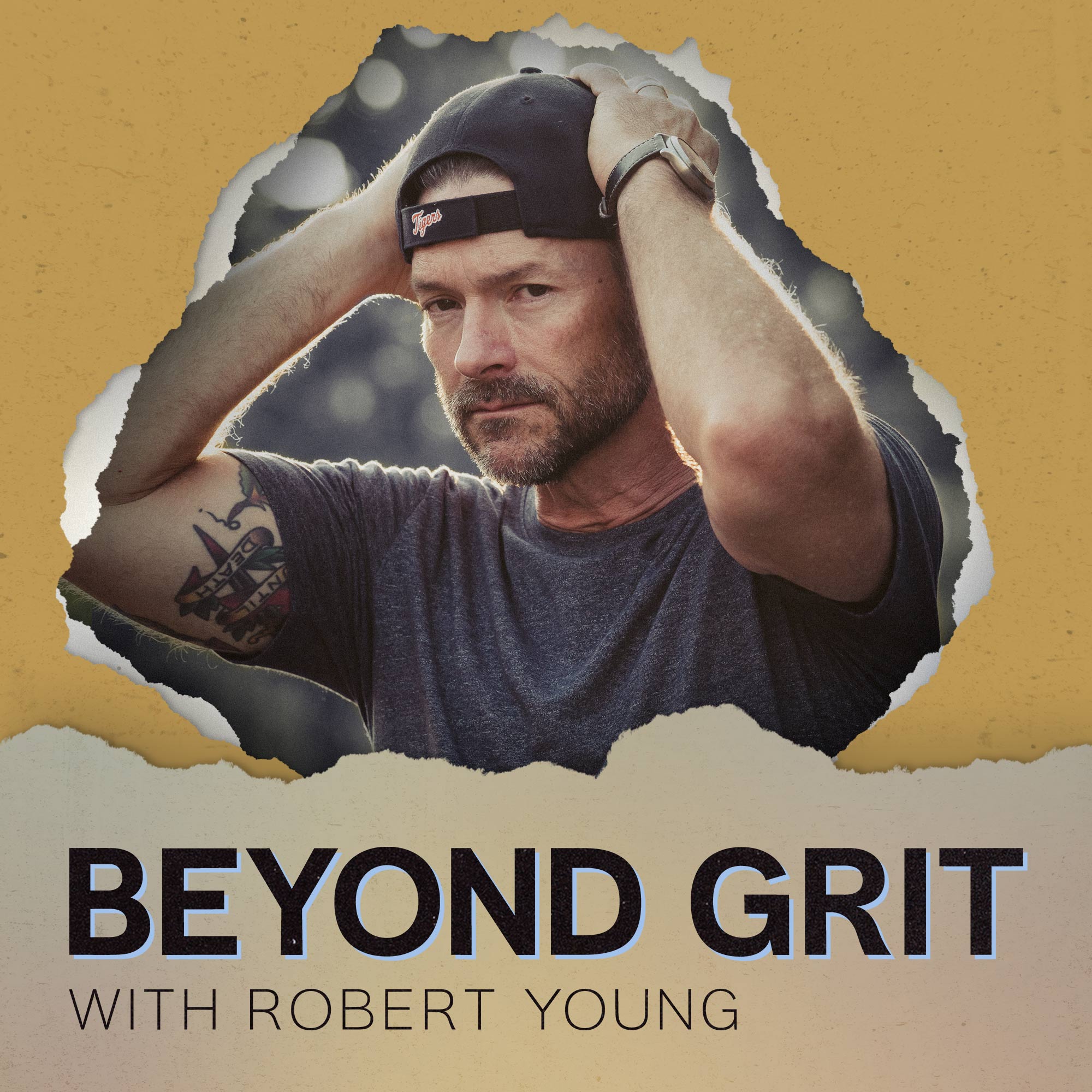 Beyond Grit digs deep into what makes people successful as well as the cost of success. You will hear behind-the-scenes stories about the peaks and valleys involved in relentlessly pursuing a dream. Nothing comes for free, there is always a cost and smarts alone don't guarantee success. It's a person's drive and determination, discipline and grit - that is the difference maker. If you've lived the journey or in the midst of it, you can't help but appreciate these extraordinary tales of success.log
Episodes
Wednesday Oct 20, 2021
Wednesday Oct 20, 2021
Identity is a tricky thing. Many of us do things our whole lives and we become known for those things – we often take them on as our identities. They are not who we are, they are what we do. But how do we know the difference? Or what happens when that "thing" we do is taken away from us or we are no longer interested in doing it? Who lives underneath it all? Do we like the person within, do we even know the person? Do we allow ourselves the grace to discover what is underneath and accept the person that rises to the surface? This week, Robert explores this topic and more with his guest, Leah Goldstein.
Leah is a former CrossFit Games Competitor and CrossFit Gym Owner from Houston, Texas, who possesses multiple bachelor's degrees and now works as a traveling nurse. She and her boyfriend love to travel (van-life style) and explore the outdoors, which is one of the many reasons she loves living in North Carolina. From an early age, she was a naturally gifted athlete and was fortunate enough to be in an area that promoted women's sports. She focused primarily on Volleyball and Power Lifting, which is where she developed the foundations that would help her succeed in the Cross Fit arena.
As an adult, Leah transitioned into the leadership role of gym-owner and coach. She and her team competed successfully for several years and loved running the gym. It had its challenges, but was rewarding in many ways. When the sport began to change and expectations of athletes began to shift, she and the other business partners sensed it was time to sell. Leah and her husband at the time went from being grounded in their gym-life identities to being placed in positions of rediscovering who they were individually, who they were as a couple, and what direction they would go from there. They ultimately decided to part ways and after careful consideration, Leah decided to take a job across the country in North Carolina.
Life is full of twists and turns, and Leah has adapted to those exceptionally well. The path was often uncertain, but she was always open to the process and willing to adjust as needed. To Leah, it is pretty simple – if you dislike the way your life is going, change it. That is exactly what she did. She is a competitor who has the spirit of a champion, so she is always welcoming new and difficult challenges. Her next big adventure will be the Boston Marathon in 2022!!!  She will be running to support The Cuddy Family Foundation for Veterans (@tcfffv). The Cuddy Family Foundation for Veterans is a nonprofit that works closely with veterans who experience homelessness in Louisiana and beyond. Founder, George Cuddy was previously a guest on this show so make sure you go back and listen to Episode 25 to get a better understanding of their mission. We know many of you would like to donate to Leah's fundraiser, so links are below. Every donation makes a significant impact. If you want to support our military and have been looking for ways to give back, this may be a great option for you. Leah has set a goal of raising $5,000 for the foundation, so if you are able to donate, make sure to type Beyond Grit in the Go Fund Me comments so she knows where you heard her story. Be sure to keep following her progress and cheer her on in Boston 2022.
Donate: https://gofund.me/67e1bf92
Foundation Website: www.tcfffv.org
Instagram: @leahgthatsme and @tcfffv
Beyond Grit w/ Robert Young: Ep. 25 - George Cuddy, The Cuddy Family Foundation for Veterans
https://podcasts.apple.com/us/podcast/george-cuddy-the-cuddy-family-foundation-for-veterans/id1557231357?i=1000533978314