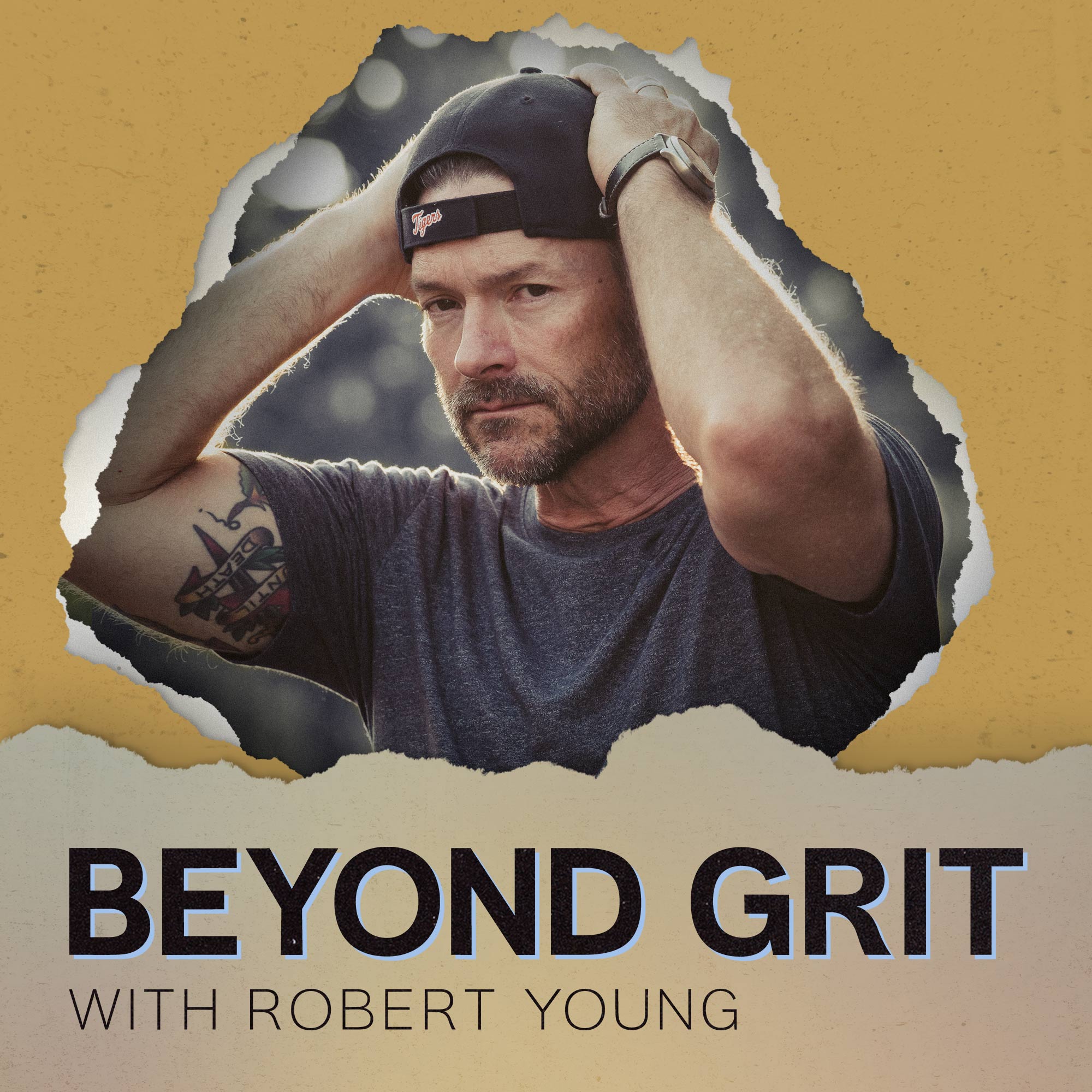 Beyond Grit digs deep into what makes people successful as well as the cost of success. You will hear behind-the-scenes stories about the peaks and valleys involved in relentlessly pursuing a dream. Nothing comes for free, there is always a cost and smarts alone don't guarantee success. It's a person's drive and determination, discipline and grit - that is the difference maker. If you've lived the journey or in the midst of it, you can't help but appreciate these extraordinary tales of success.log
Episodes
Wednesday Sep 01, 2021
Wednesday Sep 01, 2021
George Cuddy is a Marine Veteran who is not afraid of challenges. One of those challenges includes a weekly "Murph" workout – yikes! If you don't know about Murph, it is an extremely challenging CrossFit hero "WOD" to honor fallen Navy Lieutenant Michael P. Murphy, who was killed in Afghanistan in 2005. Lieutenant Murphy was awarded the military's highest decoration, the Medal of Honor.  Cuddy has participated in the Boston Marathon for several years and was about 100 yards away from the bombing in 2013.  He and his team are still very involved with the Boston Marathon, and they select one representative to run for their organization each year.  He has accomplished many honorable things and has now taken on a new challenge, equally as honorable, geared towards helping our veterans.
As we all have seen, there is a serious homeless problem in our country.  Among the massive number of individuals who live in our streets, thousands are military veterans.  To get a first-hand understanding as to what goes into living on the streets, George spent two weeks living out of his car and tent to try and connect with people and figure out some of the biggest obstacles they face.  These experiences led him and his family to launch The Cuddy Family Foundation for Veterans and they are just getting started.  He has researched these issues thoroughly and we learned a ton from this conversation.
Our veterans should never be left behind, and this organization is determined to make sure that does not happen - especially when they return to American soil.  We are beyond grateful for your service, Mr. Cuddy, and to all those who have served this amazing country.  We know full well how fortunate we are to reside in the land of the free, and that we would have none of this if it weren't for people like you.
We stand with you, and we hope this episode will be a small step towards educating the public about issues that veterans face, and we hope we can continue to help propel your message forward and be a small part of the solution with you.
God bless you all and God Bless America!!!
For more information about The Cuddy Family Foundation for Veterans and to donate, please visit https://www.tcfffv.org
 Or follow them on Instagram @tcfffv